I'm not here to tell you what Wikipedia is. I'm here to tell you about something that you don't already extensively know – like, for instance, things about Muppets.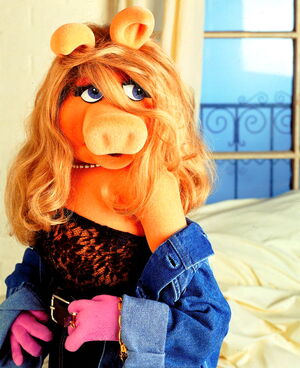 Did you know that in 1998, Miss Piggy had her own perfume released titled "Moi"? Neither did I, but there's a whole page dedicated to it on the Muppet Wiki. It's such a specialized website that anyone who wants really detailed information about this one topic – Muppets – can find exactly what they're looking for. Do you want to know about Fraggle Rock? They've got that. Sesame Street? Done.
But why do these specialized wikis exist? Because what makes Wikipedia strong is its scope – the original Wiki has over 1 million pages in English alone. And while they range in topics from Tuktoyaktuk to Hindu deities, there isn't a lot of room for, or interest in, topics that are right at home in UMW's own Wiki.
And as you can imagine, there are a lot more specialized Wikis than just for Muppets and universities. Supernatural has its own wikispace to cover the canon content of the television show, and there's also one for World of Warcraft (or WoW) so you can figure out just how much those Blues and Purples are worth. And, if that isn't nerdy enough for you…
… there's one for the entire Marvel comicverse.
So go on. Geek out. Wikipedia is a great starting point for any quest for knowledge and tidbits, and their thoughtfulness in leaving their code out for anyone to borrow or copy has led to a whole new world of available information. Just, you know. Be ready to lose a few hours in it.